Over the last 12 months, the entire world has faced a massive amount of uncertainty. However, the fact that the global community adapted so quickly to the outbreak of the pandemic by moving schools, work and personal lives online was an amazing feat. One significant outcome was that eLearning experienced a significant increase of impact on the day-to-day lives of millions of people. The increase in demand also brought the opportunity for businesses to diversify and deliver high quality education to their employees.
eLearning has increased in demand since the COVID-19 pandemic 
Customised eLearning Development That Suits You and Your Budget
With this newfound freedom to move education online comes different options for custom eLearning development. New ways to ensure self-paced learning will suit most (if not all) businesses. Budget is an obvious sticking point for a lot of small to medium sized businesses, however your friends at VMP eLearning are here to reassure you that we can create a customized eLearning course that will suit you and your budget. With different authoring tools available, versatile designs and various ways to present scenarios and objectives (i.e. photography, animation, icon design or live action video), achieving high levels of student satisfaction and information retention has never been easier with eLearning.
Attain Better Learning Outcomes for your Staff Call us on 07 3324 0900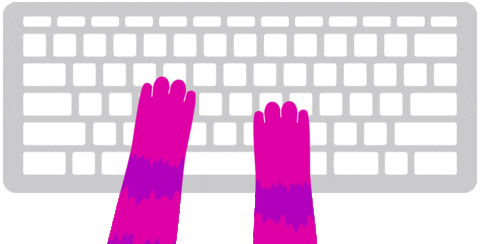 Customised eLearning will increase student engagement and lead to higher information retention
Our Director of Education & Learning Strategies, Dr. Ruth Schwarzenböck uses her years of experience in how adults learn and works to deliver the best learning outcomes possible. By using our eight principals of adult learning (if you're unfamiliar, we have a great webinar on them here) we really dig deep into your organization to find out what makes it tick, and how to best represent your chosen content through online learning and design.
Contact Us at VMP eLearning
If you're looking at creating some custom eLearning courses in 2021, or would like some guidance on the first step towards online learning, be sure to give VMP eLearning a call. We're always excited to hear from new clients and have a great Training Needs Analysis program which may help you establish the areas of training required.
Got more questions about eLearning, LMS and Micro Learning? We have you covered with our FAQs Page!
Discover how we can help your team learn new skills and improve productivity – See our eLearning Projects
Connect with us on Facebook, LinkedIn, and YouTube
You might also like:
According to findings by the Australian HR Institute in 2018, average turnover rates had increased to around 18%; providing training and development opportunities to employees has been revealed as one of the key strategies to encourage employee retention. So, the importance of developing and implementing custom eLearning services for employee development cannot be further stressed!…READ MORE
With a lot of businesses transitioning their staff to 'work-from-home' due to the worldwide pandemic, now is a good time to assess your training strategies. Whether for now or the future, it will pay to research the most appropriate training and eLearning strategies for your company or organisation…READ MORE
We live in a time where everything changes at a rapid velocity – whether it be technology or employee turnover. Does your company feel like it can't keep up with the ever-changing business climate? Hey, we're not judging – Corporate E Learning Solutions might be the answer!…READ MORE
———
Stop wasting time and money on training that doesn't work.

Our Education Specialist at VMP eLearning can help you achieve your goals and cut unnecessary costs by carrying out a Training Needs Analysis (TNA).