Home to rapid technological development and increasingly positive public perceptions of online learning, Australia has seen a rapidly expanding eLearning industry over the past five years. Educational institutions, public service agencies, and commercial organisations have all harnessed the great provider that is the internet to deliver better learning to more students than ever before. Across the board, our sunburnt and sea-girt land continues to support the reskilling and lifelong-learning offered by ever-flexible eLearning.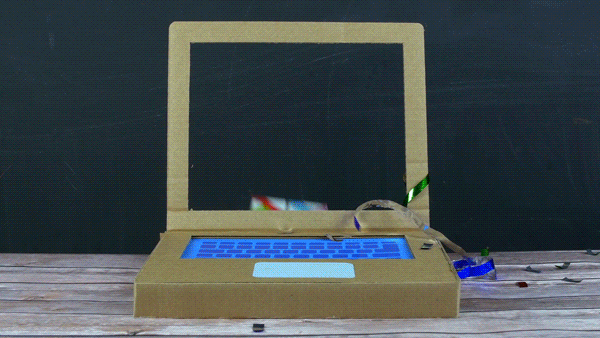 Education
As technology continues to transform the way education is delivered, the classroom is seen less as a physical location and more as any comfortable environment in which students can learn. The Australian eLearning industry has become more and more prevalent throughout the Australian education sector, particularly, promoting convenient and effective learning amongst a new generation of digital natives. With children as young as six now regularly using technology such as iPads in the classroom, eLearning websites such as Mathletics and Reading Eggs have become highly popular learning tools under Australian curriculums. According to the ABS, in fact, 85% of Australian children who access the internet from home do it for educational purposes! What's more, the NBN Digital Parenting Report found that children in 75% of Australian households use online resources to learn at home. From ease of access to better information retention rates, eLearning is an educational tool set to stay in Australian schools.
Health
The Australian eLearning industry has made positive progress in leaps and bounds for the healthcare industry worldwide – a crucial necessity for an industry in which a mistake can literally be the difference between life and death. Because it is an infinitely reusable resource that can be accessed anywhere and anytime, it is highly useful in helping healthcare professionals to stay abreast of the latest developments in diagnoses and treatments. In fact, A report commissioned by the World Health Organization found that eLearning for healthcare professionals was just as if not more effective than traditional classrooms! These benefits have already been widely adopted by Australian medical organisations, such as Diabetes Australia (who have an extensive suite of eLearning resources for everyone from nurses to pharmacists) or the highly successful and widely adopted BloodSafe Australia eLearning course.
Here in Brisbane, the VMP eLearning team are working with Mater Education to develop a Baby First Aid eLearning program designed to educate young families who aren't able to attend in-person sessions. By providing this critical information to rural or financially disadvantaged families who would not otherwise have access to it, the Australian eLearning industry is already saving lives.
Hospitality
In an industry notoriously difficult to find sustainable staff in, an effective training strategy is crucial. With seasonal staff coming and going, employers in the hospitality sector often find themselves needing to effectively train up new or inexperienced personnel – and fast. Increasingly, hospitality organisations from McDonald's to your local chippo are recognising eLearning as a sustainable and affordable way to do so. Cost-effective, seamless, and scalable, online learning is taking the hospitality sector by storm: from world-renowned hospitality course content community Typsy to the Australian hospitality-based mental health course, R U OK?
On an even more local scale, VMP eLearning recently developed a series of instructional learning modules with celebrity chef Maggie Beer. The project aims to allow a wide range of learners to join in on Maggie's classes as she shares her recipes in an online format. By optimising Maggie's courses while increasing the efficiency of operations in commercial kitchens Australia-wide, eLearning provides a win-win!
Other articles you might also like:
From Virtual Reality to 'serious games', VMP eLearning takes a look at the biggest eLearning trends for 2019!
(Read More)
"Well done!" and "try again!" are the most commonly used forms of feedback, but what do they really teach your learners? According to science, approximately diddly squat.
(Read More)
Need an Expert Assessment of Your Staff's Training Needs?

Consult with our Education Specialist at VMP eLearning for a Training Needs Analysis (TNA)