As this financial year comes to a close and the beginning of the next looms before us, we'd be lying if we said we haven't joined the corporate masses in reciting the age-old EOFY adage: "why have I left this to the last minute?"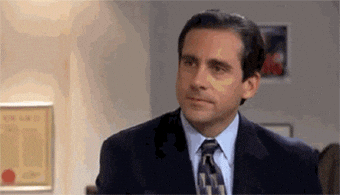 While juggling numbers, reports, and meetings (oh my!), many of us are tempted to cut some corners and simply rely on last year's training budget. Much like the dark side of the force, however, this option will only leave you sorry, perhaps even permanently mutilated, forever relying on a cumbersome apparatus to breathe. Like any aspect of a business, training budgets need to consider the annual changes and growth of the workforce and be adjusted accordingly in order to meet organisational goals in following and future years. With a little bit of planning and a dash of innovation, you may even find a lower budget with more options that set a foundation for your business' future, helping you to build a long-term training strategy!
When tackling your budgeting beasts, you need to look at everything from training materials and staff to accommodation and catering to create an effective training budget. So, what are the most cost, time, and stress effective solutions to using your training budget for maximum benefit?
New or Renew?
Sometimes, your training will need a complete, Princess Diaries-style makeover. Sometimes, you can simply renew existing training. Take a good, long look at your current training programs. Is the content still up to date or does it need to be updated to consider changes in your company, your products or the legislation? Is your content up-to-date but the delivery and presentation in need of improvement?
While they may seem insignificant, these are the factors that your entire training budget depends upon. If the delivery is fine but the content needs work, you probably only need to allow for a slightly higher than usual budget on top of your basic training costs. However, if your content is ready to go but you need to Mia Thermopolis-ify the delivery, you will have to take a few more numbers into consideration.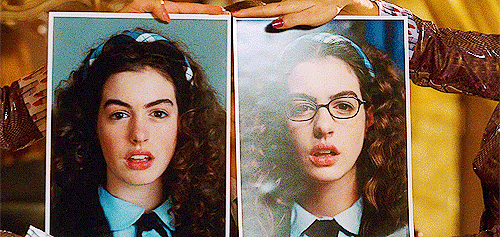 You might need to budget for the time to find an appropriate training provider, get your consulting department to identify the best strategy, and purchase or develop new training material. If you want to move your training online, you'll also need to look into the construction and design of online content, audio and video production, online assessment, IT infrastructure and software and/or a software provider. On the other side of the coin (get it? Budget? Coin? Anyone?), you'll have to consider the savings that an online solution will make to your budget in terms of trainers, staff and replacement time, accommodation, location, catering, and administration.
Use a Small Budget to Set Foundations
If 2005 cinematic masterpiece Hoodwinked taught us anything, it's to BE PREPARED.
If you know that you'll only have a small budget for next year's training, plan it with the following years in mind to make the best out of it – in other words, set a foundation for the following year.
You can use a small budget to create an in-depth strategy by conducting a training needs analysis (for more info what this important-sounding word actually means, read our blog HERE). These analyses' leave you with the clear costs and savings of different training strategies, which will make future budget planning a lot easier. They'll also give you an overview of your options – what you'll have to take into consideration when planning your training budget, and what you won't.
Depending on the size of your current training budget, you may even have the chance to take baby steps to your most informed and effective workforce. Rather than a complete training overhaul, starting with small changes to your current materials will lead to savings – plus, a talking point at the next EOFY meeting that will almost always lead to larger training budgets in following years.
Switch to eLearning to Save Money Long-Term
For some of you, all this talk of budget adjustments and costs may be invoking a dragon-hoarding-gold feeling deep within you.
While switching to an eLearning-based training system does come with its costs, however, it is never more costly than sticking to current face-to-face training programs in the long run. This is a tried-and-true concept proven countless times over recent years, from McDonalds saving $8.5 million and seeing a 10% sales growth over 2 years after switching to eLearning to Compass Group, who saved $870 thousand in six months after the switch. You will still need to consider the costs of new or updated material, content production (especially if you want visuals, animation, or video, all of which are integral to effective online training), hosting costs and IT infrastructure. However, removing the costs of accommodation, travel, staff time away from the business, trainers, catering, and even administration associated with traditional training will, ultimately, save you huge expenses in following years. eLearning presents you with the opportunity to use your training budget, no matter the size, to build a long-term strategy to achieve business goals.
Meet Your Desired Coverage and Budget
From start-ups that need to meet compliance standards or aim for growth in sales numbers to multi-branch organisations that need a holistic analysis throughout multiple departments, VMP eLearning have the right process to meet your desired coverage and budget! Absorbed into the final eLearning project costs, our Training Needs Analysis is a crucial step for any business wanting to get the most out of their workforce.
To discuss your company's needs and the opportunity to get the best out of your workforce using educational science and tailored solutions, contact us today for an obligation-free appointment.
Other articles you might also like:
If your organisation is striving for growth and scale, training in improving the quality and productivity of your workforce is essential. VMP eLearning's Training Needs Analysis can help in identifying risks, strengths, learning types, and gaps in the skills of your staff…READ MORE