Corporate Onboarding with eLearning
Training new employees for any position in your business is never an easy task – for them or for you. While they have names to remember, skills to master, and responsibilities to get their heads around, you have to ensure that the proper training is provided to avoid safety risks, uninformed employees, and a poor workplace culture – all while trying to save as much time and money as possible. For seasonal or temp staff, the onboarding molehill can easily become a mountain. Training a large number of employees in a matter of weeks is a daunting task, and for those busy periods that require seasonal staff, a workforce that is skilled from the moment they clock on is crucial. Ensuring that new employees are productive as soon as possible is important for both savings and increased productivity – especially considering that traditional onboarding programs can costs companies nearly $11,000 per position on average, while bringing new employees up to speed can cost up to 30 percent of a new hire's annual salary.
If you're an HR manager trying to meet a budget and are beginning to feel a little downbeat, don't give up yet. In recent years, eLearning has brought a new level of accessibility to seasonal employee onboarding. In fact, a growing number of businesses have come to rely on eLearning to scale up their workforces during their busiest times of the year, investing in proper training for seasonal workers to ensure all duties are carried out safely and efficiently for maximum impact on their bottom line.
Get in Before the Rush
Traditionally taking weeks or even months, eLearning has provided business' with the ability to onboard employees as soon as they sign on for the season – creating a workforce of skilled, trained staff from the moment they clock on. The adaptable nature of the software also means that programs can be specifically tailored to groups – so seasonal staff won't be undertaking the same training as a senior executive, saving you money and them time (and a whole lot of grumbling).
What's more, online corporate onboarding can fit even the most erratic schedule – think of it as 'one size fits all'. Employees can complete the program at their own pace, while your business sees less downtime and disruption. Because eLearning can be undertaken at any time instead of onsite with limited staff and resourced, retailers, have even reported a higher return on their training investments than when using traditional learning!
Dollar Dollar Bills Y'all
Speaking of a higher return on investment, look critically at the resources you may use in traditional onboarding. Trainers, transport, travel, accommodation, administration, materials, and employee disruption – the list goes on. Although eLearning does present an initial cost, the same onboarding program can be used by employees all over the world, 24/7, with none of the expenses of a face-to-face program. Better yet, online corporate onboarding training has been groundbreaking for its reusable nature – repeatable and automated, online training programs can be recycled each season at no extra cost! When changes in your training materials do take place, however, the programs can be maintained or upgraded upon request for an efficient solution with minimal overhead.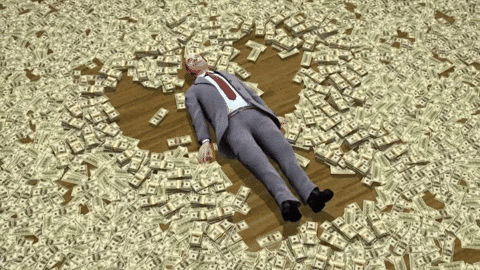 Measured and Accessible – a Better Way to Learn
Perhaps the biggest benefit of onboarding eLearning, however, is that it fits in your workforce's pockets. Battling 'in-one-ear-out-the-other-itis' that comes with information overload, the ability to carry the training materials at all times via a mobile phone means that staff members can consult their training whenever necessary – even on the job. Strongly focused on compliance and a reduction of critical errors, eLearning also provides you with the ability to track employee progress. This means that you can not only monitor who has completed what, but avoid the nasty hiring mistakes that come with hiring en masse!
Delivering your onboarding training via eLearning can not only help you increase effectiveness and minimise costs but also presents opportunities for a successful workforce that traditional programs simply do not – especially during peak seasons.
From start-ups that are taking on 10 seasonal staff to multi-national companies taking on 10,000, VMP eLearning have the right process to meet your desired coverage and budget! Absorbed into the final eLearning project costs, our Training Needs Analysis is a crucial step for any business wanting to get the most out of their workforce.
To discuss your company's needs and the opportunity to get the best out of your workforce using educational science and tailored solutions, contact us today for an obligation-free appointment.
Other articles you might also like:
Recognising the need to take a fresh look at their staff training program, Sunfresh Linen, one of Queensland's largest commercial laundries, underwent VMP eLearning's Training Needs Analysis program which allowed them to look at their employee training from an entirely different perspective and provided them with a better understanding of the risks and opportunities. [Read the full blog article]