Video – it's been around for a while, and it is quickly becoming one of the most widely used educational tools on the planet. So, would you like to know why it's so beneficial in the eLearning sector!? No?!
Michelle has spoken, so at this point – you don't have much of a choice!
You wouldn't be alone in being easily swayed by a Michelle Obama gif, either – we humans discovered long ago that we had a strong affinity towards visual content, way back when 'Harry Potter and the Half Mud Prints' hit the cave wall.
This natural attraction isn't isolated to cinematic masterpieces and YouTube's fine selection of cat videos, either. Incorporating video into educational tools has been found to immediately motivate the audience and hold their attention throughout the course in a way previously unimagined. In recent years, video has succeeded in recreating the 'human' element of a regular classroom throughout eLearning courses – a trend which is set to capture 84% of eLearning traffic by 2018.
Major organisations around the world are increasingly recognising video as a means of delivering self-paced, cost-efficient and engaging learning experiences to a population who increasingly desire to learn at the push of a button. Here are just three reasons why incorporating video into your eLearning course will benefit you, your audience and your budget.
1. Engage Your Learners (and Hold Their Attention)
Firstly, with creative video production, video has the enviable power to present boring content in an exciting way. Think of it as the world's best Hype-Man; The Flava Flav of the screen universe.
Achieve the Best Learning Outcomes Through ELearning Call Us: 07 3324 0900
By making things visual, videos enhance the learning experience, allowing the audience to grasp your information faster. Besides this, our loving, long-term relationship with Youtube makes watching a video infinitely more appealing than just reading plain text (as much as it pains me to admit from my blog-writing throne). This rings true in every field of work, including for the 59% of Senior Executives who told Forbes Insight that they'd rather watch a video than read text and the businesses surveyed by The Forrester Marketing group whose click-through rate for emails increased by 200% when video was included.
By simplifying even the most complex or obscure topic, video can be used in a wide variety of training tools to capture an audience's attention and assist them in learning effectively.
2. Reduce Costs
Now, I don't want to cause alarm… but Luther Vandross and Janet Jackson may have lied to us when they said that the best things in life are free. Producing effective video content does require a budget, but we know that in a time where the price of essentials is increasingly rising (such as chocolate, bourbon and bacon), sticking to a budget matters. All in all, the benefits of spending money on videos for your eLearning courses in terms of engagement and improved outcomes makes our case quite compelling!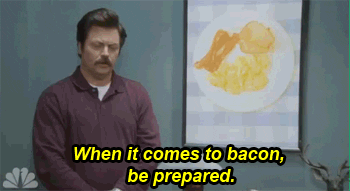 Once a privilege only for big-hitting organisations and major chains, very few businesses could afford high-quality training for all staff members. The introduction of video into the eLearning sphere has created an engaging, viable option for countless businesses to deliver training to their entire organisational hierarchies – at a fraction of the price of traditional training tools.
Firstly, interactive training removes the need for an actual trainer to be present for the entirety of the course, as well as offering continuous refresher training for all staff members. It can also be used at the learner's convenience – according to a Brandon Hill study, delivering interactive learning requires 40 – 60% less employee time than if the same content was delivered in a classroom setting, reducing workplace absence. Even more impressive, a similar study by IBM found that every $1 spent on e-Learning results in $30 in productivity gains!
By hiring a professional interactive learning development company to produce your eLearning courses, you can ensure that all content and assets are backed up and can be used to create new, updated courses as new information and styles emerge.
This means you can do less of this:
And more of this: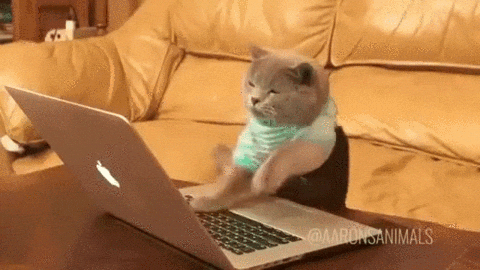 3. The Smart-er Way to Learn
Countless studies have shown that video equals higher viewer retention, making it one of the most critical elements available to engage learners.
From these studies, experts have gathered enough statistics to put plain text in eLearning to shame. This includes:
The information retained in one minute of online video is equal to about 1.8 million written words. (Source: Brainshark)
Viewers retain 95% of a message when they watch it in a video compared to 10% when reading it in text. (insivia)
An eLearning program for IBM managers found that the participants learned almost five times as much material, compared to traditional learning methods, with no additional time spent training.
By including videos in interactive learning tools, possibilities for frequent testing (especially immediately after certain information) are opened. A massive impact can be had on retention by shifting new information to the student's long-term memory – turning a course on Workplace Health + Safety into a long-kept point of knowledge for the learners.
By including video in your company's eLearning courses, you have the power to customise your training to the needs and skill level of your learners. Video creates a sense of excitement and personality within your training and is an easy, efficient, and cost-effective way to maximise staff learning and retention.
Contact Us at VMP eLearning
If you would like to capitalise on the effects of video in your next eLearning course, or need a professional and cohesive eLearning course designed from scratch, don't hesitate to call VMP eLearning at (07) 3324 0900 or use our contact form.
Connect with us on Facebook, LinkedIn, and YouTube
Experience Our Latest Creations — Head to our Projects page
Seeking answers about eLearning? Explore our FAQs page
Other articles you might also like:
In comparison to traditional, classroom-based training, e-learning's capacity to suit the needs of both teachers and learners throughout the training process had caught the interest of independent and larger organisations alike, including the pharmaceutical industry. Find out why this industry will benefit from the online learning boom…READ MORE
We are currently in the midst of a global health pandemic that challenges our ability to gather and learn together collaboratively. In the interests of social distancing and carrying forward through imminent isolation measures, the importance and possibilities offered by blended learning and digital learning solutions cannot be understated…READ MORE
An eLearning design needs to be applied wisely, not only for the overall look and feel but also to support learning processes to enhance the whole experience and learning outcomes. Learn about the dos and don'ts of eLearning design and how to avoid common mistakes…READ MORE
—
Don't let inefficient staff training drain your budget.

Make every dollar count for your staff training. VMP eLearning's Training Needs Analysis can pinpoint where you can cut costs without compromising quality. Get in touch now.