We all have to make big decisions at some point. Do we buy and existing house without a pool or do we renovate and create a mini Wet 'n' wild in the backyard? Perhaps it's a more lowkey choice between a paddle pop or Ben & Jerry's "Cookie Dough"? (a personal favourite of the writer of this blog). While the point of this isn't to make you hungry for icy sweet treats, it's more so to showcase that no matter the size of a decision you always want to customize it to better suit your needs. More chocolate chunks in my Cookie Dough ice cream? Yes please!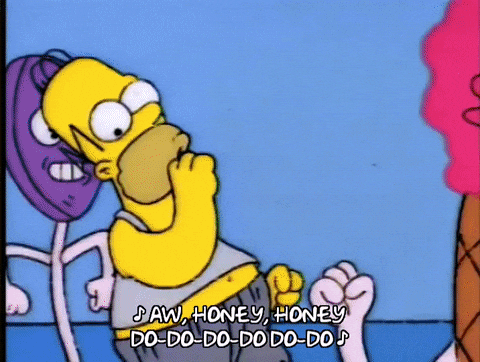 Custom eLearning services are a bit the same (although slightly less delicious?) – of course there are certain elements of every eLearning course that you want to include. Sometimes, creating a course from scratch is the perfect opportunity to reach all of your learners in a unique way. 
So why should I consider a customised eLearning service?
While we understand the benefits of eLearning vs Traditional Learning through increased accessibility, reduction of cost in training and flexibility, creating a customized eLearning course has proven to produce enhanced results for individuals within the organisation. By choosing a bespoke eLearning course, you're able to custom design the look & feel of slide design to meet branding guidelines, develop activities that engage to your target group and present the learning content in a way which increases your student comprehension. 
Create "real life" scenario-based learning
No one knows your organization like you do and creating job specific scenario-based learning activities will not only educate your staff in company practice but will also lead to higher student engagement and learning retention. Video Production is incredibly helpful in delivering engaging scenarios for your eLearning course, as well as animation, photography and interactive activities. 
Understanding your students… and how they learn!
Everyone learns differently, not all of your staff will have the same levels of literacy and communication. But that's okay! With VMP eLearning, you are able to consult a highly qualified Education expert (Dr. Ruth Schwarzenboeck's Training Needs Analysis program would be an excellent start!), and really dig into what engages your target audience, as well as how you can appeal to them through training. Custom eLearning services ensure the right training messages are relayed consistently across a wide audience. 
Who should I contact about creating a custom eLearning course?
Well, it would be remiss of this author to not recommend VMP eLearning for custom eLearning services in Brisbane! Of course, we can cater to organisations across Australia, and even internationally – that's the benefit of eLearning. If you want to have a quick chat about how we can help you with your eLearning questions, contact us today!
See our eLearning Projects – HERE
Follow us on Facebook, LinkedIn, and YouTube
Read more like this:
eLearning Design: Getting the Most from Custom Courses
Adaptable Learning: Custom eLearning Development for Niche Business Needs
Training Needs Analysis Case Study: Civil Aviation Safety Authority (CASA)